June 8, Athens, Greece
Workshop
HeartMath Coach
Certification programme
Become a certified HeartMath® Coach. Get all the tools and techniques that will change your life and your customer's life. International certification for business use.
Information about the educational programme
Techniques
HeartMath's Techniques are simple, easy to use and efficient. All techniques are based on 28 years strict scientific research.
Biofeedback Technologies
HeartMath's devices allow you to control instantly the application of the techniques on yourself and on your clients
Resources
Certified Coaches have access to profound resources including books, researches, free online webinars and conferences held internationally
Certification
Certification allows you to work with the tools and techniques of HeartMath. You can work with every public or private organisation
HeartMath's unique Coach Training and Certification Programme has been created for coaches, counselors, therapists, consultants, HR, medical/health professionals and educators who want to coach and teach others the HeartMath system through a one to one and/or small group process.
Learn more about programme instructors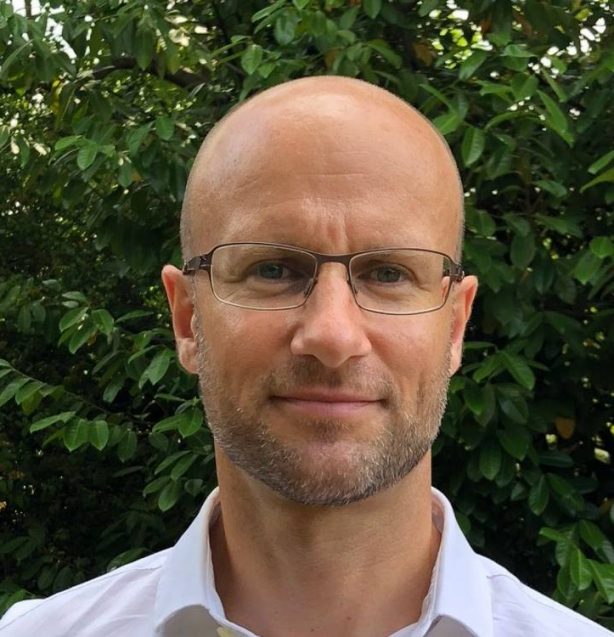 I'm the Managing Director of HeartMath UK, a Resilience Building and Stress Management business. I'm also a Consultant, Coach and Trainer specialising in Leadership/Management Development and Performance. I have a deep interest in Authentic self-leadership and the use of emotional self-regulation, state management and positive psychology to achieve resilience and high performance. I'm an MBA...
Stage 1 Your journey begins one month before the classroom-based training. Upon confirming your place you will be sent a package containing your emWave Pro system and Inner Balance ™ sensor. These are the HRV coherence biofeedback technologies which you and your clients will use. We'll help you to begin using the biofeedback and we'll also monitor your progress and provide you with feedback of how you're doing.
We'll also send you our Transforming Stress book and the login details to your online e-learning. The e-learning consists of a number of short videos designed to familiarise you with the biofeedback technology, coherence techniques and a few of the basic self-awareness and self-regulation models we use.
You will also receive three one hour coaching sessions (online) with HeartMath Trainer Agathi Christodoulide to ensure that you have a sound understanding of the basics and to answer any questions you may have about either your personal practice or any of the content you will have read or viewed.
Stage 2 We will be spending 3 full days together experiencing a "deep dive" into the HeartMath system. We cover three main areas:
The science behind the HeartMath system – the impact of emotions of physiology, Heart Rate Variability and coherence. How to coach others in the  HeartMath system – we introduce you to our process which includes a series of simple and powerful models, 3 "foundation" coherence techniques and 5 strategic techniques. The biofeedback technology – what it does, what the data means and how to use the technology with your clients. There is no homework other than to review what we covered during the day and to do 20 minutes of personal coherence practice before bed – you have to practice what you preach!
Stage 3 In the month following the training you will receive more one hour online coaching session. The purpose of this sessions is so that you personally experience receiving the type of coaching you will be delivering and to give you an opportunity to discus and clarify and questions that may be outstanding after your training.
1800€
For companies based in EU (All countries except Greece)
2232€
Normal price
Δείτε ενδιαφέροντα βίντεο από το Ινστιτούτο HeartMath
I have been amazed at the difference between using emWave compared to other forms of focusing your energy or relaxation techniques. This is an easy tool to keep with you and use whenever you want the benefit of improved performance, whether it's dealing with a stressful situation or problem solving. I have also found it helpful before you go to sleep. Thanks for helping connect our mind and heart!
Cathleen Nelson, President, United Healthcare Partners
HeartMath combines leading-edge science with the wisdom of ancient healers. The emWave PC technology makes it fun and easy to practice. Now, emWave allows you to experience the stress-reducing, health-enhancing benefits of HeartMath at home, in the office, or on the road
Jim Castle, President and CEO, Ohio Hospital Association
We want to teach employees to more effectively manage stress, both at home and at work. Our employees' success in the HeartMath program will, in turn, help us to reach our goals of improved employee morale, reduced staff turnover, and ultimately greater patient satisfaction.
Cynthia Toth, Administrator, Shands at AGH
HeartMath is different, because you not only draw on a positive experience, but with practice you can actually train your body to react the same way it did when you initially had that positive experience.
Debbie Charlton, Director of Cardiovascular Services, Shands at AGH